March 1, 2017
Wrong Credit Score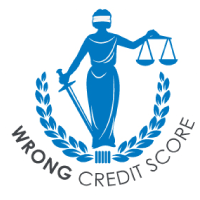 Project: Referral Service for specialized attorneys via StartupBus
Target User: Individuals who had faulty credit scores
Goal: Connect individuals who felt that had "wrong credit scores" with specialized attorneys that worked to seek damages where individuals had been negatively impacted by a faulty credit score through no wrong doing.
Role: Project lead
Like many great hackathon projects, the idea for WrongCreditScore.com came about over a few beverages. At the time, I was on an adventure in St. Petersburg, Florida, fresh from New York City, living in a hotel and acclimating to the strange state of Florida. This particular hotel happened to be the home of a few other entrepreneurs in transition, and we'd often chat business after a long day hunched over our laptops. One fellow guest happened to be a very specialized type of attorney: if you had an error on your credit score, he was one of a handful of people in the US who could help you fix it quickly.
For reasons that normally boiled down to some form of identity theft or another, there are millions of Americans who have issues with their credit scores through no fault of their own. The major credit bureaus like Experian and Equifax have little incentive to correct these errors, and their software systems are dated and often make errors on their own. As a result, my attorney friend told me, you normally need to sue them to get your credit score fixed.
The attorney's problem was that no one knew about his services. He had no idea how to market them online, and that's where I came in. I happened to be hopping on a bus in a few days with a bunch of other designers, developers, and entrepreneurs to rapidly build products and businesses. Here was my first customer.
When I got on the bus, I imagined I'd gather a team around me quickly because I already had a customer! Sadly, credit scores aren't very sexy. A few other business minded folks decided to work with me, and we quickly realized we didn't have a developer. We managed to pull together a quick referral site in a few days and wrangle a few leads to our attorney.
As part of StartupBus, there is a pitch competition where startups are judged based on their product, pitch, and business model. Creating any one of these with weeks of time is difficult, pulling all three together in a few days on a bus with shitty wifi is insane. My focus was on crafting the product and designing the pitch and business model for presentation. Our "pitchman" happened to be a full time radio DJ, so we had our voice…
Until he had a seizure while sleeping next to me in a hotel room at 3am the night before the competition…
After dealing with the paramedics, I was left with no choice but to stay up all night, memorize the deck I'd designed, and get up in front of the judges the next day to plead our case.
We made it through the finals, where Dave McClure of 500 Startups was intrigued by the idea. He happened to be an early investor in Credit Karma, and I had an awesome time telling him after the event why I thought our product was going to bury Credit Karma some day.
We didn't leave the competition winners, but our pitch man survived his seizure and is doing well hosting radio shows in Las Vegas. I went back to my day job, having built an incredible new network of young startup junkies with the knowledge that I could now hack a business together in a few days. That love of hackathons and quick prototyping hasn't left me. If you happen to have you identity stolen and your credit score is wrong…I've got the guy.